CAROUSEL DAY | APRIL 29, 2023 | 11am – 4pm
FREE Performances ||  FREE Hands-On Arts & Crafts || Refreshments || RAIN OR SHINE || Carousel Rides ($2.00/ride)
---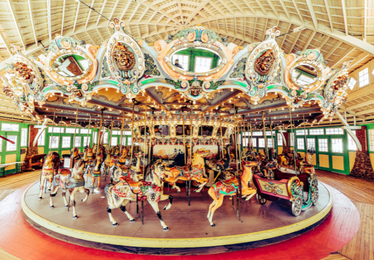 Join us (RAIN OR SHINE!!) for a festival event in celebration of Glen Echo Park's 102-year-old Dentzel Carousel as it opens for the season! 
In addition to riding the carousel, families are welcome to enjoy many other FREE activities throughout the Park, including:
Live music & performances  | Opening parade and maypole with the Washington Revels |  Kids' arts & crafts |  Musical instrument petting zoo with the Washington Conservatory | Open artist studios & galleries |  And lots more! 
Plus, the star of the show: carousel rides!  
RSVP  (RSVP preferred, not required; there is no check-in at this event)
Schedule of Events >>     |    Event Map >>        

---
This year we are thrilled to present: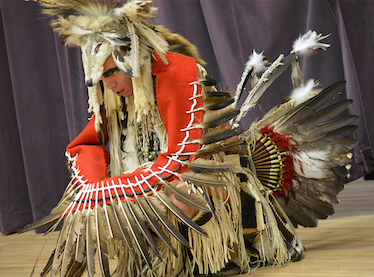 Piscataway Nation Singers & Dancers
At the time of Columbus, as many as 10 million Native Americans lived in North America. A succession of Algonquian peoples ultimately coalesced into the Piscataway Nation of the Chesapeake & Tidewater regions of Maryland. The Piscataway were the first Native Americans to encounter Captain John Smith along the banks of the Potomac River in 1608. Today, Mark Tayac and the Piscataway Nation Singers & Dancers carry on the long standing traditions, culture and heritage of their indigenous ancestors. The Piscataway Nation Singers & Dancers present a colorful, educational, and entertaining pow wow-style event featuring American Indian Dance, Drum & Song.
Envirodrum
Envirodrum discusses, in an entertaining style, the importance of preserving our environment, practicing the 3R's "REDUCE, REUSE & RECYCLE" and the value, fun and excitement of learning to play a musical instrument. The band uses all recycled products to create percussion-based music.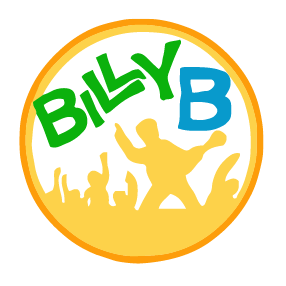 Billy B.
Billy B.'s lively song, dance, and stories have educated and entertained educators, children, and even two American Presidents. Billy B is a dynamic songwriter and performer who has been commissioned to create stage shows, produce albums of original music, and star in video projects for prominent environmental organizations such as the National Geographic Society, The World Wildlife Fund, Project Learning Tree, The Cleveland Museum of Natural History, Baltimore Woods Nature Center and the France and Merrick Foundations. He has performed on big stages such as The Wolf Trap Filene Center, The Kennedy Center Eisenhower Hall, Center Stage Central Park NYC, and performed in other notable venues such as the White House, 92nd Street Y, and the Smithsonian. 

Cantare
Cantaré, Latin American Music introduces audiences of all ages to the beautiful songs and rhythms of Latin America in an exciting interactive performance. Drawing from the musical heritage of the Caribbean, Central and South America, Cantaré performs an entertaining blend of songs in Spanish and Portuguese, while sharing the music's cultural and historical background.
Washington Revels
Washington Revels will chase away winter and celebrate the seasonal re-opening of our 102-year-old Dentzel Carousel with a festive procession throughout the park to open Carousel Day, followed by some joyous Maypole dancing where you can join in. Later, the Washington Revels chorus of adults, teens, tweens, and children will be joined by the Whiskey Before Breakfast Band (and friends!), and some merry mummers, to present a festive celebration of Spring in the Bumper Car Pavilion. This family-friendly show will include many opportunities for you to join in the singing.
PLUS performances by After School Dance Fund & Culkin School of Traditional Irish Dance! 
---
Tickets are also available for:
the Puppet Co. performance of Jack and the Beanstalk at 11:30 am, and 1 pm (Tickets required)
Enjoy treats from Praline Cafe and Ben & Jerry's! 
---

Visit our Dentzel Carousel page to learn more about the carousel's operation. Learn more about the carousel's history and the civil rights story of the carousel here.