ARCADE BUILDING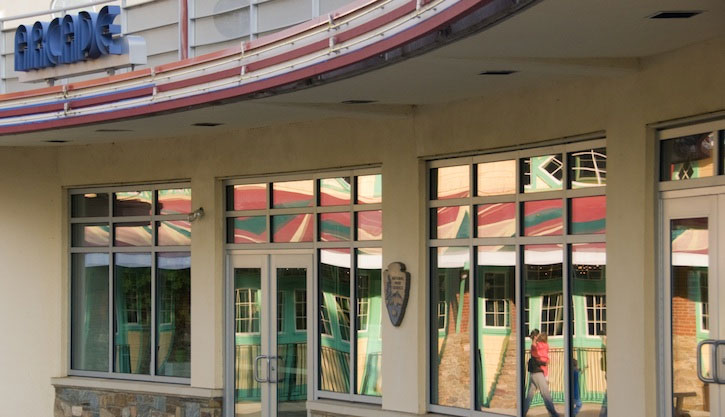 The Arcade Building is the Park's main building, located across from the historic Dentzel Carousel. With a selection of classrooms in two different sizes, it can accommodate many types of small gatherings.
These classrooms are ideal for children's birthday parties, meetings and luncheons.
Arcade Classrooms, in the Park's centrally-located Arcade building, offer a convenient and functional setting for children's birthday parties, small gatherings, corporate meetings and luncheons.
•   Single classroom accommodates 25-30 guests
•   Double classroom accommodates 50-60 guests
•   Both rooms equipped with long tables, chairs, and sinks (no microwave or refrigerator)
•   Available hours are: 10am to 6pm, Saturdays & Sundays
Contact Us
Whether planning a child's birthday party (click on the link below!), an informal gathering of 20 or a formal dinner for 600, the Park's professional staff will be pleased to assist you in planning your event. Phone 301.634.2239 or email rentals@glenechopark.org.