KIDS BIRTHDAY PARTIES
Host your child's next birthday party at Glen Echo Park!  Art Parties, Glen Echo Park Aquarium packages, children's theater packages, and other fun options! Birthday party catering is available for any party from Praline at Glen Echo Park.  Reserve your party today!
---
Due to COVID-19, we are not holding children's birthday parties at this time.
---
ART PARTIES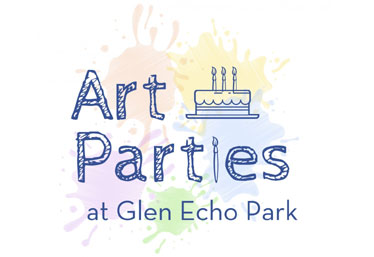 Make an art piece that will be cherished forever. Art Party Birthday Parties are available for children ages 5 -11 and for up to 15 kids. You can choose one of three art projects and two themes for your Art Party.
Build a sculpture made out of air-dry clay, create a beautiful mosaic masterpiece, or make your art come to life with pop up paper art!
The party includes a hands-on workshop with an experienced art  instructor and time for kids to be creative on their own. Come ready to let your creativity  shine!
Art Parties can currently be scheduled only on Saturday afternoon.
TO BOOK YOUR PARTY, email birthdayparties@glenechopark.org
---
Aquarium Parties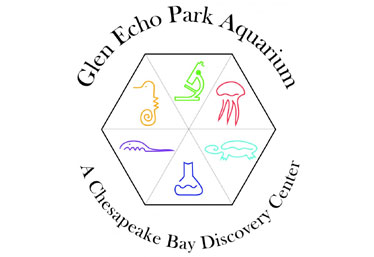 Make aquatic exploration part of your next birthday party! GEPA hosts birthday parties with the exciting themes below, or we'll help you plan your own. Parties are available for ages 3 and up and include a guided tour of the Aquarium Exhibits and Touch Tank, a themed craft activity, and use of a Glen Echo Park classroom for refreshments. Contact the Aquarium at Info@GEPAquarium.org, through our website (www.GEPAquarium.org) or call  703-464-4763 to book your next birthday party.
Under the Sea - A birthday theme for those who love all life in the ocean. A variety of live animals will be presented to you and your guests. Create a paper crab or build an ocean scene.
Mermaid Princess - The magical world of mermaids will delight your birthday child and guests. Make your own mermaid or merman figure.
Pirate Bonanza - Arrr matey, thar be treasure to be found and critters to explore! Learn how to talk like a pirate. Climb aboard the SS GEPA and sail the seven seas. Create a pirate hat.
Sharks! - Celebrate your child's birthday while you sink your teeth into the fascinating world of sharks! See a living shark and learn all about these misunderstood creatures. Make a paper shark mouth or a model shark tooth necklace.(Real shark teeth available for ages 10+.)
Dolphin Party - Learn about dolphins, the playful geniuses of the sea and discover secrets of these fun-loving marine mammals. Make a dolphin craft.
Available Saturdays at 10am or 4 pm; Sundays at 10 am or 4 pm; and by appointment.
TO BOOK YOUR PARTY, email info@GEPAquarium.org
---
Theater Parties
Birthday Parties at Adventure Theatre
Have your child's Birthday Party at Adventure Theatre MTC! See a show with your family and friends to celebrate your child's special day!
TO BOOK YOUR PARTY, Click Here 
Birthday Parties at the Puppet Co.
Looking for an exciting and entertaining way to celebrate your child's next birthday? Consider a Party Room Package at the Puppet Co. Playhouse! Packages include tickets to a performance and use of a party room.
TO BOOK YOU PARTY, email info@thepuppetco.org
---
Create Your Own Party!
Dentzel Carousel
Have a birthday party in the picnic grove or rent one of our classrooms and treat your guests to a ride on the historic Glen Echo Park Carousel. It's one of the Washington area's true treasures! $1.25 per ride.
Picnic Area
Picnic tables are available to groups of 30 people or less on a first-come, first-served basis.
Classroom Rentals
Rent one of our regular or double-size classrooms and decorate it with your own theme! Then treat your guests to a ride on the carousel or tickets to a show at Adventure Theatre MTC or the Puppet Co.
TO BOOK YOUR PARTY, email birthdayparties@glenechopark.org
---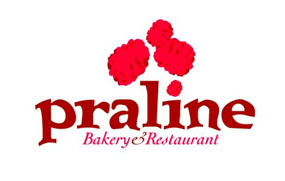 Birthday Party Catering Available Now from Pralines at Glen Echo Park!