Spring Break Camps
April 11 - 15, 2022
Spring Fine Arts Camp (Ages 6-11) 
Monday - Friday, 9am - 2pm | Katherine T. Anderle | Crystal Pool Studio | $400
Come learn and improve your drawing skills using various Pencils, Pastels and Sumi ink. Daily demos on drawing animals, figures and nature, and just drawing from your imagination! We will create paintings using various techniques. We will create masks, mosaics and sculptures using wood, wire and cloth. Explore the many faces of art and Glen Echo Park. Supply fee of $30 payable to instructor via PayPal, Venmo, Cash or Check. More info: 301.980.1538. We will follow all health protocols for safety this season.
Spring Break Clay Animation Camp (Ages 7-12)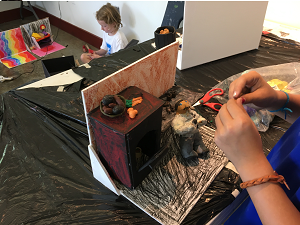 Monday - Wednesday, 9am - 2pm | Andrew Morgan | Arcade Room 201 | $325
Get ready spring breakers for three days of movie madness! Design and build your own original character from professional animation clay. Create a background setting with foam board, found objects, and mixed media. Use Sculpey and glow-in-the-dark clay to give your creation unique details. Using Final Cut Pro, students learn basic and advanced stop-motion techniques, animation, and sound design, adding sound effects and dialog to the class production. The camp animation will be available to view online on the last day of camp. Tuition includes a $50 non-refundable deposit. Visit our website to see sample movies! claymovie.com.
You Write Rumple! Puppetry Camp (Ages 8-12)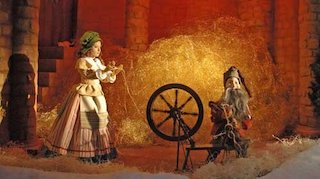 Monday - Friday, 2pm - 4pm | Penny Russell | the Puppet Co. | $125 
During this week long camp, participants will create puppets, make sets and props, and write their own version of Rumplestiltskin.  At the end of the week, the project will be filmed for campers to share with family and friends.  All supplies will be provided by the Puppet Co.  For more information email pennyspuppets@hotmail.com. For more information about how we are working to keep everyone safe, visit thepuppetco.org/faq.