11:30am and 1:00pm Showtimes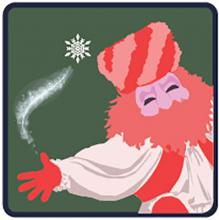 Description
Join the Puppet Co. for our 34th annual The Nutcracker! This time honored seasonal celebration includes Tchaikovsky's familiar story of Clara and her prince, with some Puppet Co. nursery rhyme spin.
Originated by the founding team of Allan Stevens, Christopher Piper, and MayField Piper and the music of the Arlington Symphony Orchestra. This production is directed by Liz Dapo. Cast information coming soon!
November 25, 2022 - January 1, 2023
November 25 - December 11
Thursdays and Fridays at 10:30am
Saturdays and Sundays at 11:30am & 1pm
December 15 and 16 at 1:00pm
December 17 and 18 at 4:00pm
December 19 and 20 at 10:30am
December 21 - January 1 (note: closed on December 25)
Weekdays at 11:30am & 1pm
Weekends at 11:30am & 1pm
Presenter: the Puppet Co.
Location: the Puppet Co. Playhouse
Admission: $15 per person (under 2 y.o. free)
Recommended Ages: 4 y.o. and up
Phone: 301.634.5380