10:30 am Showtime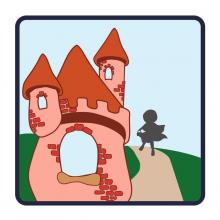 Description
We all think we know the Big Bad Wolf from the classic fairytales, but what if it's the same Wolf in both stories? What if there's been a big mistake? What if the Wolf isn't so big or so bad? Recommended ages 4+. Run time approximately 45 minutes.
Weekly Showtimes through July 3:
Thursdays and Fridays at 10:30am 
Saturdays and Sundays at 11:30am and 1pm
Special Performance Dates:
June 12th at 11:30am will be Sensory Friendly.
June 26th at 11:30am will have ASL interpretation.
July 30th and August 13th at 11:30am will be additionally socially distanced.
Presenter: the Puppet Co.
Location: the Puppet Co. Playhouse
Admission: $15 per person (under 2 y.o. free)
Recommended Ages: 4 y.o. and up
Phone: 301.634.5380