Carousel Family Days
The Glen Echo Park Partnership for Arts and Culture presents free Carousel Family Days that include hands-on art projects and entertainment. Bring the kids to celebrate the carousel's birthday with a day of activities in Glen Echo Park's unique setting — all following CDC guidelines for everyone's safety.
May 22 | June 19 | July 24 | August 14
September 26 - Final Carousel Season Celebration!
---

Carousel Family Day #1: Carousel Crafts
May 22, 2021
Pre-registered participants will be able to celebrate the Carousel's 100th birthday by creating their own carousel to take home, as well as decorating a birthday hat to wear and a birthday card for the carousel.
Participants will also be able to watch as an outdoor mural is painted to celebrate the Carousel's 100th Anniversary. The Partnership has collaborated with Future History Now to create a mural as part of the 100th anniversary celebration of the Park's iconic Dentzel carousel. The mural depicts and celebrates the carousel as a place of fun and childhood memories, as well as its role in history as part of the Washington, D.C. civil rights movement, and it enhances the arts and cultural experience for all who visit the Park during the carousel centennial.
Future History Now is a nonprofit organization that fosters artistic expression, personal growth, and skill sharing for youth facing adversity through collaborative mural projects guided by professional teaching artists. It has collaborated with over 450 youth artists, 20 professional teaching artists, and 32 partner organizations to create 41 murals in 18 communities spanning 5 countries across 3 continents. 
To learn more about the mural, click here >>
---

Carousel Family Day #2: Chalk the Park!
June 19, 2021
Our second Carousel Family Day will be held on the grounds of Glen Echo Park as we CHALK THE PARK! Participants will be given a designated 5' x 5' square, spread out on the grounds, to create their own chalk art. Chalk will be provided! Draw your family or friends, aspects of the Park you enjoy, or the carousel - it is up to you! Participants and the public will also be able to watch three professional chalk artists from CHALK R!OT create their masterpieces in celebration of the Carousel's 100th Anniversary.
All chalk artwork created will be photographed and shared on Glen Echo Park's website and social media, as well as enjoyed by the public for as long as it lasts. Help make the pavement at Glen Echo Park beautiful!
This is a FREE activity and open to all, but due to limited available asphalt areas we will not be able to accommodate everyone.
---

Carousel Family Day #3: Music in the Park with Washington Conservatory of Music
July 24, 2021
Our third Carousel Family Day will be hosted by the Washington Conservatory of Music. You'll see painted pianos throughout the Park on this day of FREE live music. Hear 20 french horns, live brass music for carousel rides, a musical magic show, a jazz-rock-funk concert, and a ukulele play and sing along! 
Other than carousel rides, this event includes FREE activities and is open to all. RSVPs are preferred, but there is no check-in at the event. Free t-shirts will be given to the first 50 people at each performance.
Schedule (as of 7/6/21): 10 am - 3 pm: Instrument demonstrations and play on a painted piano [Park Grounds]
10 am: Washington Conservatory of Music's Capital Horns [Bumper Car Pavilion]
11 am: Carousel rides to the music of a live brass ensemble, Carousel (tickets required)
12 pm: Musico the Magnificent Musical Magic Show [Bumper Car Pavilion]
1 pm: Dave Manley Trio (jazz, funk, and rock) [Bumper Car Pavilion]
2 pm: Ukulele Jamboree (BYO Uke or just listen) with Mike Kligerman and the Tri-State Ukeclectics [Cuddle Up Pavilion]
"Kidd Around Town: 100th Anniversary of Glen Echo Park Carousel" | ABC7   Watch it here >>
---

Carousel Family Day #4: Band Organ Rally
August 14 - 15, 2021
In partnership with the Carousel Organ Association of America (COAA), join us for a band organ rally on the grounds of Glen Echo Park. You may be familiar with the carousel's Wurlitzer 165 band organ, but this is a great opportunity to learn about and hear different types of organs - large and small!
Visitors can check in at the Partnership's tent on Saturday or Sunday to receive a free passport book and receive a stamp at each of the organs they've visited. Visit all of them and complete the passport to receive a free prize! Be sure to stay for the small organ concert in the Cuddle Up at 2pm both Saturday and Sunday.
---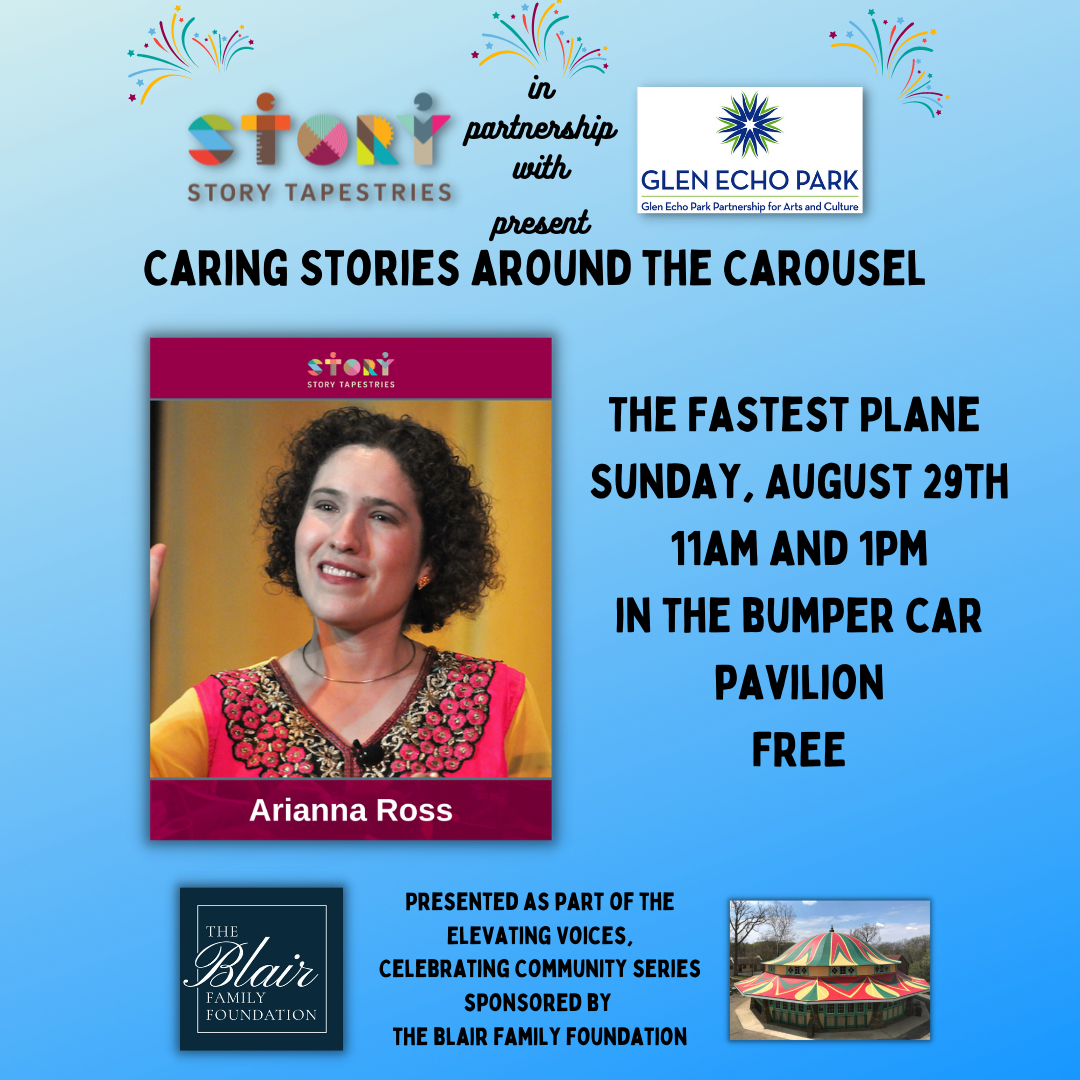 Special Storytelling Event with Story Tapestries 
Caring Stories Around the Carousel: The Fastest Plane
August 29, 2021 | 11am & 1pm 
Join us in the Bumper Car Pavilion for a free collaborative event with Story Tapestries. Carousel Stories Around the Carousel: The Fastest Plane is part of Story Tapestries' Elevating Voices/Celebrating Community series sponsored by the Blair Family Foundation. 
---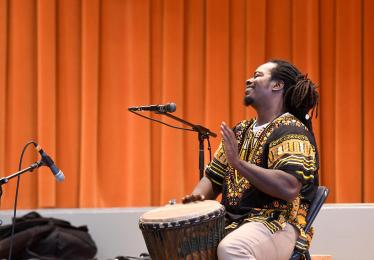 Carousel 100th Anniversary Final Celebration
September 26, 2021  |  11am to 4pm
Join us as we close out the carousel's 100th anniversary season with a special celebration, including performances, family crafts, carousel rides, and more. The event will also include a Sponsor Hospitality Tent for Carousel 100th Anniversary sponsors. Event activities run through 4pm, but the carousel remains open until 6pm for the final day of the season.
All activities except carousel rides are free. Purchase carousel tickets in advance here.
Performances scheduled include Story Tapestries and Washington Revels. Click here for a full schedule of activities!
View & download the Park map with information on Carousel Day activity locations. Click here for the map.
This is a FREE event and open to all. RSVPs are preferred but not required. (There is no check-in at this event.)
---
Back to Carousel 100th Anniversary Page >>
---