WASHINGTON REVELS
Washington Revels is the newest resident arts organization at Glen Echo Park, moving their operations to the Park in Fall 2021. They were founded in 1983 as a multi-generational performing arts community of professionals and nonprofessionals that presents traditional music, dance, storytelling, and drama in DC, Maryland, and Virginia. It includes four performing ensembles — Gallery Voices, Heritage Voices, Jubilee Voices, and Maritime Voices — and produces workshops for adults and children, community participation and service events, pub sings, and performances year round. Signature programs include The Christmas Revels each December, May Revels each spring, and a new Juneteenth program each summer.
---
The Christmas Revels: Celtic Crossroads  |  December 10 - 11 & 16 - 18, 2022
The 40th Annual Christmas Revels will take place at Lisner Auditorium this year! Join the Revels to celebrate the holidays with music, dance, and stories that echo from Celtic homelands to the Blue Ridge Mountains.
---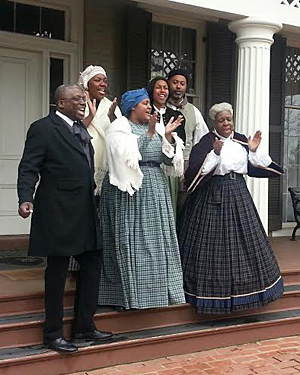 Jubilee Voices Ensemble  |   More Information >>
More information about Washington Revels
Washington Revels' Website            Washington Revels' Facebook Page