MAJOR PARTNERS
National Park Service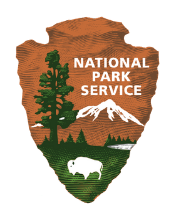 The George Washington Memorial Parkway, one of almost 400 national parks in the United States, includes Glen Echo Park and other sites. The National Park Service (NPS) cares for special places saved by the American people so that all may experience our heritage. For information on National Park Service ranger-led Tours, as well as films about the history of Glen Echo Park, please visit NPS Tours & Films.
Oral History Project
Share your memories Glen Echo Park with current and future generations through our oral history project. Call the ranger station for more information.
Junior Ranger Programs
There are several ways children can become Junior Rangers at Glen Echo Park:
• Junior Ranger Booklet: This booklet contains activities about Clara Barton NHS and Glen Echo Park. Kids can earn two badges.
• Civil Rights Junior Ranger Booklet: Kids can learn how history was made by students and local neighbors during the 1960 Civil Rights Protests at Glen Echo Amusement Park.
• Junior Ranger Camps: For kids 9–12. Explore Clara Barton NHS and Glen Echo Park during these free two-day summer camps. Call 301.320.1400 for reservations and dates.
Visit www.nps.gov/glec for more information about the National Park Service at Glen Echo Park.
Montgomery County, Maryland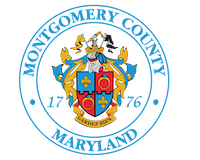 In 2002, the National Park Service transferred management of the Park to Montgomery County. which in turn created the Glen Echo Park Partnership for Arts & Culture, a new nonprofit, to oversee the Park's arts and cultural programs and maintains the historic facilities. The National Park Service continued its role in managing the grounds and providing historic interpretation.
From 2003 to 2010, extensive renovations of the Park's facilities took place under the direction of Montgomery County and the National Park Service with input from the Partnership and resident organizations. These renovations were funded with major federal, state, and county resources as well as private donations. Renovations included: the Spanish Ballroom, the Dentzel Carousel, the Puppet Co. Playhouse, the Arcade building, the Yellow Barn, Adventure Theatre, the Candy Corner, the Chautauqua Tower, the Ballroom Annex, and the Caretaker's Cottage.
In 2018, a new agreement between Montgomery County and the National Park Service broadened the role of the County and the Partnership in managing and maintaining the Park and its programs.