ADVENTURE THEATRE MTC
Adventure Theatre was founded in 1951 and merged with the Musical Theater Center in 2012 to form Adventure Theatre MTC. Adventure Theatre MTC is the longest-running theater program for children and families in the Washington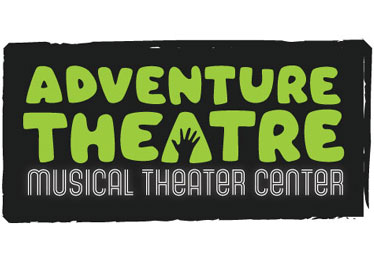 metropolitan area and has been one of the main attractions at Glen Echo Park since 1971.
The idea of quality theater for children in the Washington, DC metropolitan area was born when a group of women met at their children's nursery school. They believed that children deserved to experience quality theater designed especially for them. Adventure Theatre opened its first season in February 1952 with a production of "Jack and the Beanstalk" at a local high school. After years of producing shows at various locations, Adventure Theatre found its permanent home at Glen Echo Park. Since 1972, the theater has been in continuous operation, offering seven or eight productions each season.
On Stage Now
For current shows, check the Children's Theater page.
Classes
Adventure Theatre's first drama classes were offered in 1978. Since then, the education program has expanded to include a wide variety of after-school and weekend theater classes; school field trips; performance workshops for groups such as scout troups, birthday parties, and special events for children of all ages; as well as the popular summer musical theater workshops. In November 2007, Adventure Theatre moved into its newly renovated, high-tech theater, complete with a new stage, new seating, a state-of-the-art sound and light system, new rehearsal and education spaces, and party rooms.
Covid-19 Information:
Adventure Theatre policies can be found here.
More information about Adventure Theatre MTC
ATMTC's Website             ATMTC's Facebook